Short Courses
A Note on our Short Courses
Our short courses are designed to rapidly introduce the basic principles of MEQ® to a large group of people (The Taster) or to an organisation's Executive, Managerial or HR Department (Mindfulness in a Day). They are not an efficacious method of implementing MEQ® throughout your business. For this type of deeper and longer lasting L&D see our Programmes and Packages below
MEQ® Taster
The MEQ® Taster is the shortest way to introduce MEQ® to a large number of people in one sitting. It takes novice meditators through the history, the neuroscience and three formal practices to give a basic understanding of applying MEQ® at work.
Commitment
MEQ® in a Day for Individuals
A one day introduction to MEQ® training on our campus with like minded business executives from other organisations looking for a broad overview of the style and content of our courses and who wish to pool ideas for implementing MEQ® from other organisations.
Commitment
1 x All Day Module from 10am-5pm (inc. 1hr lunch)
MEQ® In a Day
MEQ® In a Day is specifically designed for Executives, Directors, L&D, HR and Wellbeing Personnel who need a broad overview of the style and content of our courses and who wish to see how to implement MEQ® as part of their own organisation's philosophy.
Commitment
1 All Day Module (1000-1700)
Programmes
A Note on Costs
Approximate cost per person per hour of L&D is £55-65. This includes module time, extra hours of personal contact during and after the programme (often this can be outside normal business hours). It also includes preparation before the programme, the administration, collation and delivery of the Orientation and Closing Questionnaires and the issuing of Completion Certificates
Core
The Core Programme teaches the science, history and practice of applied MEQ® and how to build it into your daily routine. It also teaches participants how to minimise cortisol and how to apply intuitive and compassionate communication for home and work life. The Core Programme is pre-requisite for further L&D.
A Couple of Notes on Further L&D Programmes
Anyone taking Further L&D must first complete the Core Programme (see above)
If you wish to order the Core Programme and follow it immediately with the Leadership Programme please use our Packages section below and save 15% on the total purchase price
Leadership
The Leadership Programme re-imagines the way we train leaders and future leaders using MEQ® and neuroscience to create a truly symbiotic relationship between The Self, The Company and The Team.
Productivity
Applied MEQ® to maximise productivity, increase efficiency and minimise digital distraction.
Wellbeing
The Wellbeing Programme deepens participants' understanding and awareness of diet, sleep and addiction to help re-learn, re-respect and re-embrace what the mind-body actually likes, wants and what it sees as 'nourishment'.
Packages
Packages are a way of combining programmes to immediately follow each other. This is a great way to save on the programme fees because two programmes back to back (i.e. a package) only require the administration, collation and delivery of two questionnaires instead of four. Packages cost 15% less than ordering two separate programmes.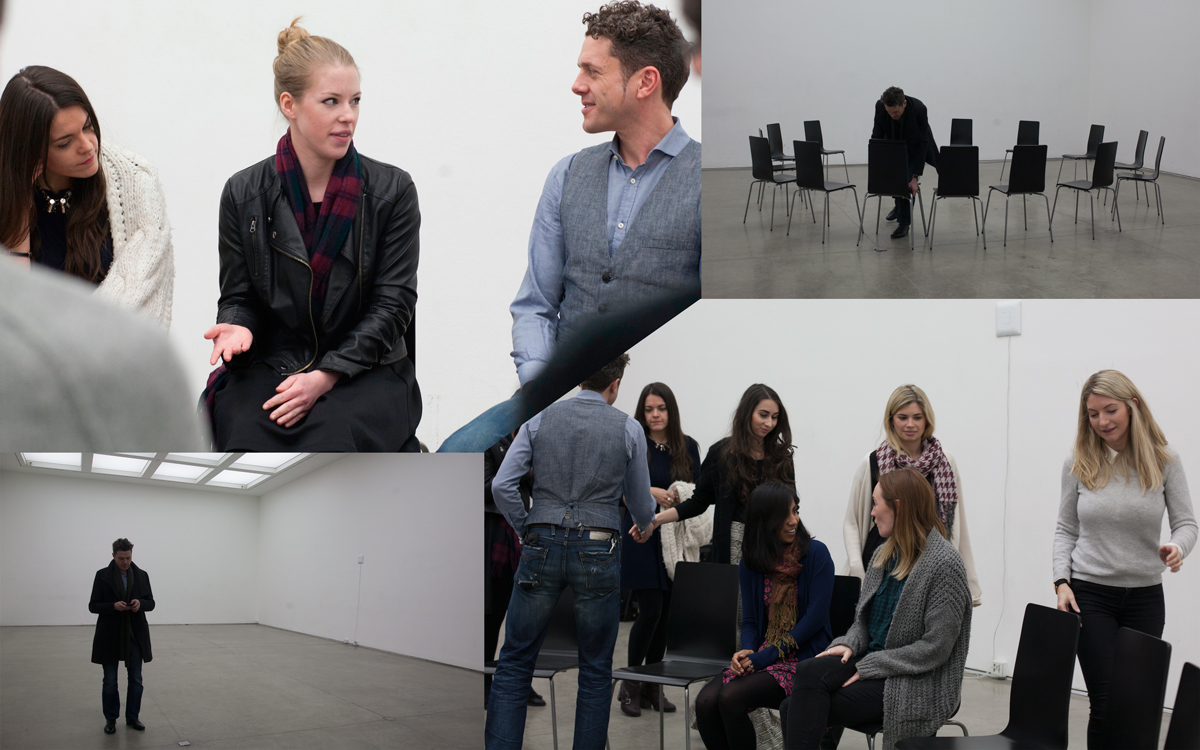 Core + Leadership
The Core + Leadership Programme combines our Core foundation course with our Leadership course and runs them back to back
Modules
The Journey
Resilience
Communications
Leadership Part 1 of 3: The Individual
Leadership Part 2 of 3: The Company
Leadership Part 3 of 3: The Team
Core + Productivity
The Core + Leadership Programme combines our Core foundation course with our Productivity course and runs them back to back
Modules
The Journey
Resilience
Communications
Leadership Part 1 of 3: The Individual
Leadership Part 2 of 3: The Company
Leadership Part 3 of 3: The Team
Core + Wellbeing
The Core + Leadership Programme combines our Core foundation course with our Leadership course and runs them back to back
Modules
The Journey
Resilience
Communications
Leadership Part 1 of 3: The Individual
Leadership Part 2 of 3: The Company
Leadership Part 3 of 3: The Team